IELTS institute in Chandigarh - Chandigarh
Thursday, 26 November 2015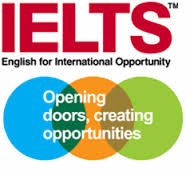 Contacts

Jyoti Malik

9988741983
Item description
CBitss Technologies provide a IELTS coaching in Chandigarh. We have designed live scenario based simulations by which students learn live environment based problems and their solutions during training.
For establishing proficiency in English, IELTS coaching in Chandigarh provide the system for a test. IELTS is the given test system that is recognized the world over. Most countries accept the test as a standard for assessing the reading, listening, speaking and writing skills of an individual in English. For those who are nonnative English residents of countries where English is the medium for work and studies, they often needed to take the test and produce the scores to show their proficiency in the language.
IELTS stands for International English Language Testing System and is one of the most popular official exams required to study, live or find a job in a place where speaking the English language is necessary. IELTS institute in Chandigarh is a sort of measure of your skills and capabilities to use the language. In IELTS, there is no pass or fail. Candidates are graded on their performance using scores from 1 to 9 for each part of the test – Listening, Reading, Writing and Speaking.
CBitss Technologies (09988-74-1983
SCO 23,24,25
Level 3, Sector 34 A
Near Passport Office, Above Allahabad Bank
Entry Back Side
Chandigarh.