Want to get your website on top SERPs? - Chandigarh
Wednesday, 30 January 2019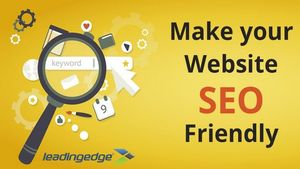 Contacts

Leading Edge Info Solutions Pvt. Ltd.

869-9699969
Item description
Getting to the top positions of the search engine results pages can improve your company's exposure and establish you in the market. So why isn't your website ranking at the top yet? That's a big question...

Search Engine Optimization is the process of affecting the online visibility of a website in a web search engine's result pages. Leading Edge Info Solutions is a Digital Marketing company that provides all the services that can help rank your website in the top results and may increase your business.