Commercial Spaces for sale in Sushma Capital Zirakpur - Chandigarh
Tuesday, 26 December 2017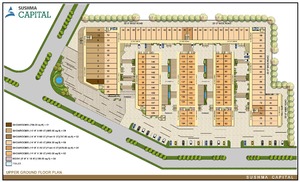 Contacts

Ravi goyal

9255252221
Item description
"Sushma Capital is an Exclusive European Architecture Showrooms projects Development By Sushma Group Touching Sector 20 Panchkula, Peer Muchalla, Dhakoli, Gazipur Road and Kishanpura with a Frontage of 1000 feet.

This project is best for investment and provide 12% Assured Return Till Possession limited Unit and 3 Payment Plan like Down Payment Plan , Construction link & Partial Down payment Plan. Why Choose Sushma Capital?
• Exclusive European Architecture
• Frontage of 1000 feet*
• Available in Different sizes like 14'9"*60", 14'9"*45', 14'9"*30
• Best Returns within 36 Months(double with T&C
• Touching Peer Muchhala, Dhakoli, Gazipur, Kishanpura and Sec 20 Panchkula."