English Speaking course in Chandigarh Sector 34 - Chandigarh
Monday, 11 January 2016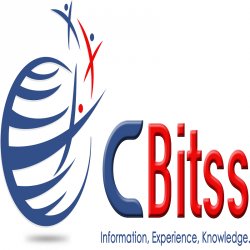 Contacts

cbitss
Item description
In these days, English speaking is must in every profession. So for a fluent English speaking, you need to learn English speaking course. Our Company CBitss Technologies provides English speaking course in Chandigarh. CBitss Technologies is ISO 9001:2008 certified company which is partner website of Sukrala IT Services Pvt. Ltd. CBitss Technologies is established in year 2002. CBitss is the perimeter institute for training that helps the student to improve their career. CBitss Technologies offers many courses for the beginners and also for others which are good in grammar portion but lack in communication skills. Our trainers are well qualified and available full time.
We are conducted Weekly Mock Interview.
We are conducted many activities for students which is very interesting.
Early Morning & Late evening batches available.
Special batch timing for working professionals.
2 - 3 hours daily classes.

For more info. you can visit our office address given below & contact us at : 9988741983.

CBitss Technologies
SCO 23,24,25
Level 3, Sector 34 A
Near Passport Office
Entry Back Side
Chandigarh.