Professional Diploma in Apple Final Cut Studio - Chandigarh
Saturday, 1 March 2014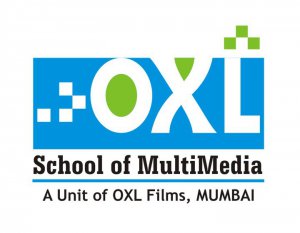 Contacts

Livya

9592999111
Item description

We are from OXL School of Multimedia. This is a leading Multimedia and Animation education and training company in Chandigarh Sector 34A. We provide professional diploma in apple Final Cut Studio. OXL has trained thousands of students in multimedia, Animation, Game design, Graphic Design, web design and development and in more IT education. Students from Haryana, Punjab, Chandigarh, Uttaranchal and Himachal Pradesh are currently taking training in our company.

If you are Interested in going to the real production world then you need the right skill set to enter into it. Here is that chance. This course gives a direct experience of what goes in a production setup. Right from shooting footage to processing it for the final output using the most common suite in most of the production studios – Apple Final Cut Studio.

Course Requirements:

Anyone with a production experience or even a fresher. A vision to create a flow according to the story and good sense of visualisation. Knowledge of MAC is a plus.

Course Contents:
Film Studies:

Active viewing, critique and analysis of some of the best (and worst) film and television ever created. Learn what works and why by breaking apart motion pictures, television shows, commercials and music videos. This module will change the way you watch a movie!

Graphic Design & Motion Graphics:

Learn to develop your creative designing skills and utilize them by animating them and by adding effects to them to create astonishing visuals for animated texts, logos, TVC's and more with softwares like Adobe Photoshop, Apple Motion and Apple Live Type.
Video and Sound Editing:

This phase will explain how do you take footage shot at different times and in different locations and create a finished product which tells a compelling and interesting story. That is the challenge of editing. This module takes you on a journey through several projects just like in a production studio where you will learn the secrets of effective editing using Apple Soundtrack Pro and Apple Final Cut Pro.

Softwares Covered:
Adobe Photoshop
Apple Motion
Apple Livetype
Apple Final Cut Pro
Apple Soundtrack Pro

Career Positions:
Motion Graphics Artist
Video Composer
Video editor
Sound Designer
Graphic Artist

Areas of Opportunities:
2D Animation Industry
3D Animation Industry
Film & TV Industry
Print Media
Advertising Industry
Web

Join OXL Multimedia today and get benefit of discounts offer for this course to start your career.