Certificate course in camera handling - Chandigarh
Saturday, 1 March 2014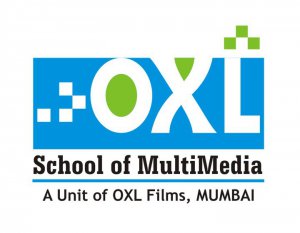 Contacts

Livya

9592999111
Item description
CERTIFICATE COURSE IN CAMERA

25% OFF ON FIRST 10 SEATS

OXL Films Company in its Chandigarh situated multimedia center has recently announced the start of a new course on camera handling. With the start of this course interested youngsters would get an opportunity to make their future bright in the field of camera handling. On the occasion of launch this new course OXL is giving 25% off on the first 10 seats. This is the great opportunity for those students who are interested in filmmaking & in media filed. In this course within in a short span of time they are able to learn how to operate the camera in different fields of media & entertainment industry.

Subject: - Course curriculum of Camera technique
Duration: - 12 – 16 Classes
Class Duration: - 2 hour each
A) Topic: -
1. Definition of Camera.
2. History of Camera.
3. Camera Glossary.
4. What is format?
5. Different between film format & video format.
6. Choosing of format for your movie.
7. What is Wight Balancing?
8. Different type of Cameras for different type of format.
9. Technical knowledge of different type of Camera.
10. Definition of Lances
11. Technical knowledge of different type of lances
12. Aspect Ratio.
13. Meaning of Composition.
14. How we balance the subject & background.
15. Which type of Composition use in News Gathering, Documentary Making & Film Making?
16. Definition of Lighting.
17. Lighting Glossary.
18. Different type of lighting accessories.
19. What is creative lighting?
20. Three Point Lighting.
19. Use of lighting Filter.
22. What is Color Temperature?
B) Practical: - Student makes the short films for the duration of 3 – 4
Mint or gathered the news clips for duration of 3 – 4 mint.
C)Exam: - Practical + Viva

CAREER IN CAMERA:-
Camera Operators perform a vital role within the camera department on feature films. They support the Director of Photography (DoP or DP), and the Director, by accurately carrying out their instructions regarding shot composition and development. The seamless ease with which the camera moves is key to the narrative flow of feature films, and is the Camera Operators' responsibility. They are usually the first people to use the camera's eye piece to assess how all the elements of performance, art direction, lighting, composition and camera movement come together to create the cinematic experience.

Essential knowledge and skills
Camera Operators need advanced technical abilities, combined with creative skills, and must know how to operate the camera to achieve the desired result. They need a good working knowledge of all camera systems, lenses and camera support equipment; of available accessories such as remote focus systems, video senders and receivers, and of any other regularly used equipment. Creative input and artistic ability are vital. As the decision-making process may take some time, patience is also essential.

Key Skills include:
A good sense of visual composition, perspective and movement
Physical co-ordination and strength
Ability to combine creativity with technical skills
Precise attention to detail
Effective communication skills
Ability to collaborate, and to work as part of a team
Diplomacy and sensitivity when working with artists and crew
Knowledge of the requirements of the relevant Health and Safety legislation and procedures.

Training and qualifications
No specific qualifications are required to work in this role, although film schools and training courses offer a good basic grounding in the skills and knowledge required and in practice many Camera Operators have studied for higher level qualifications. The most useful courses offer practical experience and may also include work experience placements. Relevant courses include City & Guilds courses, BTEC HNC/HNDs, Foundation degrees, first degrees and postgraduate qualifications in media, film and TV production or cinematography. Basic stills photography, which develops visual and composition skills, also provides a useful starting point in training for this role.