6 Weeks/Months Industrial Training - Chandigarh
Saturday, 20 November 2010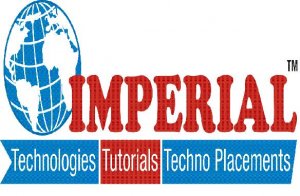 Contacts

IMPERIAL TECHNOLOGIES

0172-2622462-63,4601321
Item description
Hi
Are you doing Btech/MCA ?
Confused where to get 6 months Training from?
Are you looking for the training in a Reputed company?
-> Solution is
Imperial Technologies
SCO 208-209,2nd Floor, Sector-34A, Chandigarh
Office: Ph:0172-4601321,2622463
Cell:9888546931,9478096427

The curriculum of M.C.A / B.tech comprises of Industrial Training,
which provides valuable practical experience to the students and exposes them to industry. Industrial Training explores the student to an individual treasure of experience and offers an exposure to the real time management in an organization. It is the period during which a student is introduced and familiarized to the industry environment.

Why would your university/college approve Imperial for your industrial Training:
1) From the shadows of the mother concern Shiv Parvati Groups (One of the leading and established name in North India in the fields of Agro Chemical, Environtech as well as Industrial consultancy) up grown The Imperial Technologies, a Software Development Company which provides certification of Pvt. Ltd. Company.
2) The Imperial Department of Computer positions as a world class research centre combined with its traditional standards and high quality teaching and facilities make it uniquely able to deliver highly qualitative and quantitative training.
3) Each taught module is organized around the weekly sessions of direct contact. This is expected to be supplemented by directed reading, investigation, and private study. The direct contact includes formal lectures, seminars, demonstrations, case studies, presentations, and supervised tutorials.
4) The in-course assessments are intended to be formative and will assess the students attainment in the module objectives that are not readily examinable by a formal unseen examination paper, which may lead to absorption of student in the Software development cell.
5) The objective of training is to raise the level of performance of the studies in one or more of its aspects. This may be achieved by providing new knowledge and information relevant to a job, by teaching new trends by imbuing an individual with new attitudes, motives, coordinates and other personality characteristics.
6) Imperial Technologies will provide you an opportunity to work with the team of Software Developers, under the guidance of project managers. The training includes both class room training and once you learn the language and database, you will put on the project. Our core focus is to make the students well verse with the different cycles of Software Development and to provide them hand on experience on LIVE PROJECTS. Excellent performers will be absorbed in the company.

During the Six Months Training, Students will also go through special sessions on
Career Guidance, How to face Interviews and Personality Development.